Episodes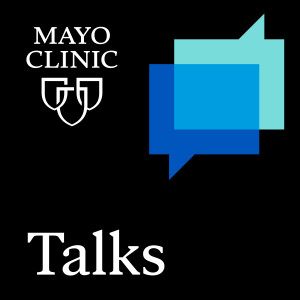 Tuesday Aug 15, 2023
Tuesday Aug 15, 2023
Host: Darryl S. Chutka M.D. [@chutkaMD]
Guest: Liz A. Gilman, M.D.
Guest: Chris R. Stephenson, M.D., M.H.P.E.
As clinicians, we're used to obtaining health information from our patients through a medical history, performing a physical exam and ordering a variety of lab tests or imaging studies. We then formulate a differential diagnosis and eventually a diagnosis to explain the patient's health problem. But what happens when a diagnosis isn't obvious or we're uncertain what may be causing the patient's problems. What if a patient asks us a question and we don't know the answer? How do we express our uncertainty to our patients and how do our patients react to our uncertainty? In this podcast, we'll discuss diagnostic uncertainty and how to approach our patients when we can't find a specific diagnosis to explain their symptoms. Our guests include Liz A. Gilman, M.D., and Chris R. Stephenson, M.D., M.H.P.E., both from the Division of General Internal Medicine at the Mayo Clinic.
Connect with the Mayo Clinic's School of Continuous Professional Development online at https://ce.mayo.edu/ or on Twitter @MayoMedEd.