Episodes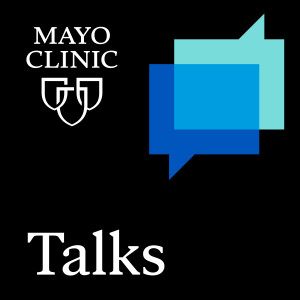 Thursday Apr 14, 2022
Thursday Apr 14, 2022
To claim credit for this episode, visit: Mayo Clinic Talks Podcast: Eating Disorders Edition
Guests:  Marcie L. Billings, M.D.; Paige I. Partain, M.D.
Host:  Angela C. Mattke, M.D. (@DrAngelaMattke)
The medical evaluation for eating disorders is very important. It is the primary care provider's role to rule out other causes of weight loss, especially when eating disorder signs might not be as apparent at the beginning or the patient isn't entirely forthcoming. Additionally, the patient and their family have an inherent trust in a primary care provider as their long-term medical provider. This episode will focus on the medical evaluation and management of eating disorders – what vital signs are significant, what labs are necessary including how often they should be performed, how frequently patients need to be seen in collaboration with their therapist, and how to determine if a patient is medically unstable and needing immediate admission for monitoring and treatment. The guests for this episode are Marcie L. Billings, M.D. and Paige I. Partain, M.D., Mayo Clinic Children's Center pediatricians, and colleagues and collaborators in the primary care child and adolescent eating disorder clinic at Mayo Clinic. 
Connect with the Mayo Clinic's School of Continuous Professional Development online at https://ce.mayo.edu/ or on Twitter @MayoMedEd.