Episodes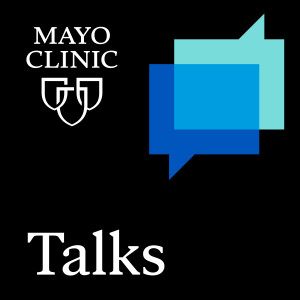 Thursday Apr 21, 2022
Thursday Apr 21, 2022
To claim credit for this episode, visit: Mayo Clinic Talks Podcast: Eating Disorders Edition
Guest(s):  Jocelyn R. Lebow, Ph.D., L.P.
Host:  Angela C. Mattke, M.D. (@DrAngelaMattke)
Eating disorders impact an estimated 3-15% of adolescents and, if left untreated, or only partially treated, can become chronic conditions. Relapse is also common in eating disorders with over 40% of patients reporting at least one relapse in some studies. Despite these sobering statistics, when adolescent patients complete a course of good, evidence-based treatment, they can expect to make and maintain a full recovery from their symptoms. Primary care providers play a critical role in helping patients and their families find care and determine whether the care they're getting is having the right effect. This episode will concentrate on different types of eating disorder treatment: what's out there and what the evidence says works best. Our guest is Jocelyn R. Lebow, Ph.D., L.P., a Mayo Clinic child and adolescent psychologist and collaborator in the Mayo Clinic primary care child and adolescent eating disorder clinic.
Connect with the Mayo Clinic's School of Continuous Professional Development online at https://ce.mayo.edu/ or on Twitter @MayoMedEd.