Episodes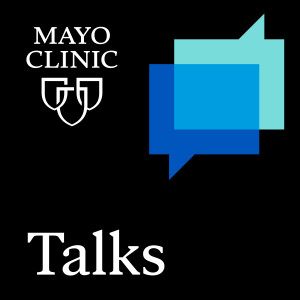 Thursday Jun 30, 2022
Thursday Jun 30, 2022
To claim credit for this episode, visit Mayo Clinic Talks Podcast: Headache Edition - Online CME Course.
Guest: Amaal J. Starling, M.D. (@AmaalStarlingMD)
Host: Darryl S. Chutka, M.D. (@ChutkaMD)
Migraine is four-times more common in women than men and because of migraine predominance in females, it is a significant women's health issue. Migraine commonly results in loss of productivity and this has a significant economic burden. According to a recent report from the Society for Women's Health Research, it's estimated that migraine costs the United States is an estimated $78 billion per year, with women accounting for approximately 80% of the direct medical and lost labor costs.  This podcast will continue our series on headaches and will concentrate on migraine in women. Our guest for this topic is Amaal J. Starling, M.D., a neurologist at the Mayo Clinic in Scottsdale, Arizona. We'll discuss why migraine is more common in females, how the prevalence changes throughout a woman's lifetime and specific treatment recommendations for women with migraine.
Connect with the Mayo Clinic's School of Continuous Professional Development online at https://ce.mayo.edu/ or on Twitter @MayoMedEd.