Episodes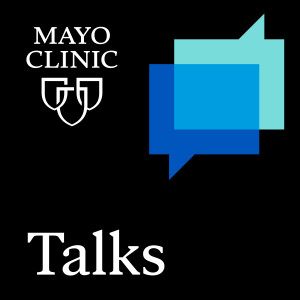 Thursday Jan 06, 2022
Thursday Jan 06, 2022
This episode is shared from Mayo Clinic Q&A and was recorded in January 2022
Guest: Gregory A. Poland, M.D. (@drgregpoland)
Host: Halena M. Gazelka, M.D. (@hmgazelkamd)
The rapid spread of COVID-19 due to the omicron variant continues, and experts expect a January surge across the U.S. 
"This is spreading unlike anything we've seen in the U.S.," says Dr. Gregory Poland, head of Mayo Clinic's Vaccine Research Group.  "Over the last seven days, we're now averaging about 400,000 or so new cases a day."
While people who are fully vaccinated can get breakthrough infections and spread the virus to others, COVID-19 vaccines effectively prevent severe illness. Mayo Clinic experts urge people to protect themselves by getting vaccinated and wearing a mask. Being fully vaccinated, including getting a booster when eligible, offers the highest protection possible against COVID-19. 
"The good news is, for those who are immunized and boosted, we are winning the battle," says Dr. Poland. "Getting immunized is basically a weapon against this virus."
On the Mayo Clinic Q&A podcast, Dr. Poland discusses the omicron surge and the importance of vaccines and boosters for COVID-19.
AskMayoExpert COVID-19 Resources: https://askmayoexpert.mayoclinic.org/navigator/COVID-19
Connect with the Mayo Clinic's School of Continuous Professional Development online at https://ce.mayo.edu/ or on Twitter @MayoMedEd.