Episodes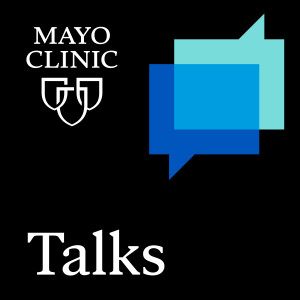 Tuesday Aug 08, 2023
Tuesday Aug 08, 2023
Host: Darryl S. Chutka M.D. [@chutkaMD]
Guest: Teresa A. Rummans, M.D.
The COVID-19 pandemic has caused innumerable health complications. One complication which hasn't received a lot of attention has been the effect seen on mental health. Since the pandemic, the incidence of mental illness has increased dramatically, both in patients who have been infected as well as those suffering the social consequences of the pandemic. This has led to mental health disorders representing a major cause of disability. What can we learn from a historical perspective as a result of previous pandemics? How does the COVID-19 virus produce the variety of neuropsychiatric disorders commonly seen? And most importantly, how can we help our patients with their mental health disorders associated with the pandemic? This podcast will review "Psychiatric Issues Stemming From COVID-19" with our guest, Teresa A. Rummans, M.D., a psychiatrist from the Department of Psychiatry and Psychology at the Mayo Clinic.
Connect with the Mayo Clinic's School of Continuous Professional Development online at https://ce.mayo.edu/ or on Twitter @MayoMedEd.