Episodes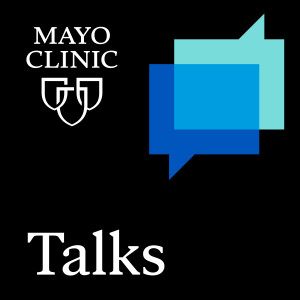 Tuesday Aug 22, 2023
Tuesday Aug 22, 2023
Host: Darryl S. Chutka, M.D. [@chutkaMD]
Guest: Katherine A. Zeratsky, R.D.N., L.D.
Chronic disease is creating a tremendous financial impact on our healthcare system. Cardiovascular disease alone accounts for approximately 18 million deaths globally, annually. Most often, we think of pharmacologic therapy in managing chronic disease, yet there's good evidence that shows adults who eat a healthy diet have a lower risk of suffering from a variety of chronic diseases. Diet can play an extremely important role in preventing and managing such conditions as hypertension, hyperlipidemia, osteoporosis, and malignancy. Today's podcast will review the role of nutrition in lowering the risk of chronic disease and our guest is registered dietician and nutritionist, Katherine A. Zeratsky, R.D.N., L.D., from the Division of Endocrinology at the Mayo Clinic.
https://www.usdairy.com/about-us/national-dairy-council
Connect with the Mayo Clinic's School of Continuous Professional Development online at https://ce.mayo.edu/ or on Twitter @MayoMedEd.