Episodes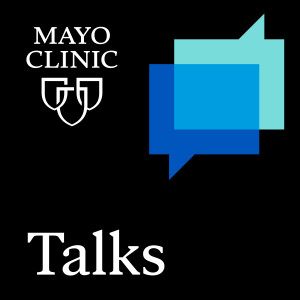 Tuesday Sep 12, 2023
Tuesday Sep 12, 2023
Host: Darryl S. Chutka, M.D. [@chutkaMD]
Guest: Philip R. Fischer, M.D.
Among adolescents, complaints regarding fatigue are relatively common and it's been assumed to be associated with the hormonal changes of puberty, the various social conflicts common in adolescence and a variety of educational expectations. At times, fatigue becomes chronic and may be accompanied by other physical symptoms including mood disorders, headaches, musculoskeletal pains, and various GI symptoms. When chronic fatigue in adolescence has been investigated, no single causal factor has been found and its likely to be multi-factorial. The topic for this podcast is "Chronic Fatigue in Adolescents" and we'll discuss this with our guest Philip R. Fischer, M.D., a pediatrician from the Department of Pediatrics at the Mayo Clinic.
https://mcpress.mayoclinic.org/product/tired-teens/
Connect with the Mayo Clinic's School of Continuous Professional Development online at https://ce.mayo.edu/ or on Twitter @MayoMedEd.